Forbstco International Inc., is a boutique trade/finance facilitation firm with a wealth of experience and a truly Global reach. We offer a full slate of services, with associations and versatility across a broad spectrum of business sectors.
Our firm's emphasis is on corporate finance with all types of Financing structures available to our clients. With Capital Market transactions, Reverse Merger, IPO or blockchain/cryptocurrency financing vehicles e.g. STO (secured token offerings) being just a small cross section of our expertise pool, we are confident we have a custom-tailored financing solution available to suit most business financing or fundraising needs.
Our broadly diversified professional specialists will develop intuitive personalized solutions for the varying stages in your company's life, whatever your needs may be. Whether you are privately-owned or publicly held, we can assist in delivering the perfect strategies and unprecedented relationships to ensure your business goals are accomplished on time, on budget and with flawless, professional execution. Bottom line…we save you time and money!
If you are a Western based Company or an Eastern Based Company and need transactional assistance with any business opportunity, we can help.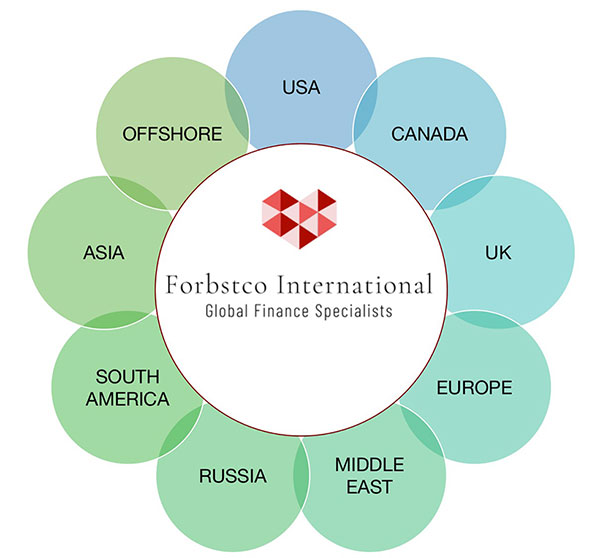 Experience the difference of "local" Global excellence for yourself!
邀请您亲身体验全球本地化的优越性!
Thank you for visiting our website, how can we help you?
谢谢您访问我们的网站,您需要哪方面的帮助呢?
The Forbstco International Team.
Forbstco International团队